Indoor Air Quality Accessories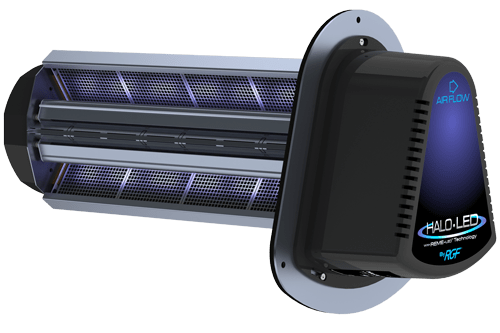 REME HALO® LED
The award winning REME HALO® in-duct air purifier reduces odors and air pollutants by purifying every cubic inch of air that your central air conditioning system reaches. It is effective against all three categories of indoor air pollutants: Particulates, Microbial and Gases. You can now reduce common allergy triggers from particulates such as pollen, mold spores, dander and dust. Thoroughly tested to reduce airborne and surface bacteria & viruses, such as MRSA, e-coli, and Norwalk, to name a few. And, say goodbye to odors from cooking, pets, dirty socks, diaper pails, and musty rooms. The REME HALO® is like bringing fresh outdoor air inside without ever having to open your windows.
Features / Benefits
Kills 99% of most Germs, Bacteria and Viruses on surfaces and in the air*
Reduce Allergens, Dust, Dander and Smoke
Used in Government Buildings, Hotels, Hospitals, Schools and Homes Worldwide
Patented Technology, Tested, Validated and Proven
Tested by Kansas State University. RGF products are not medical devices and no medical claims are made.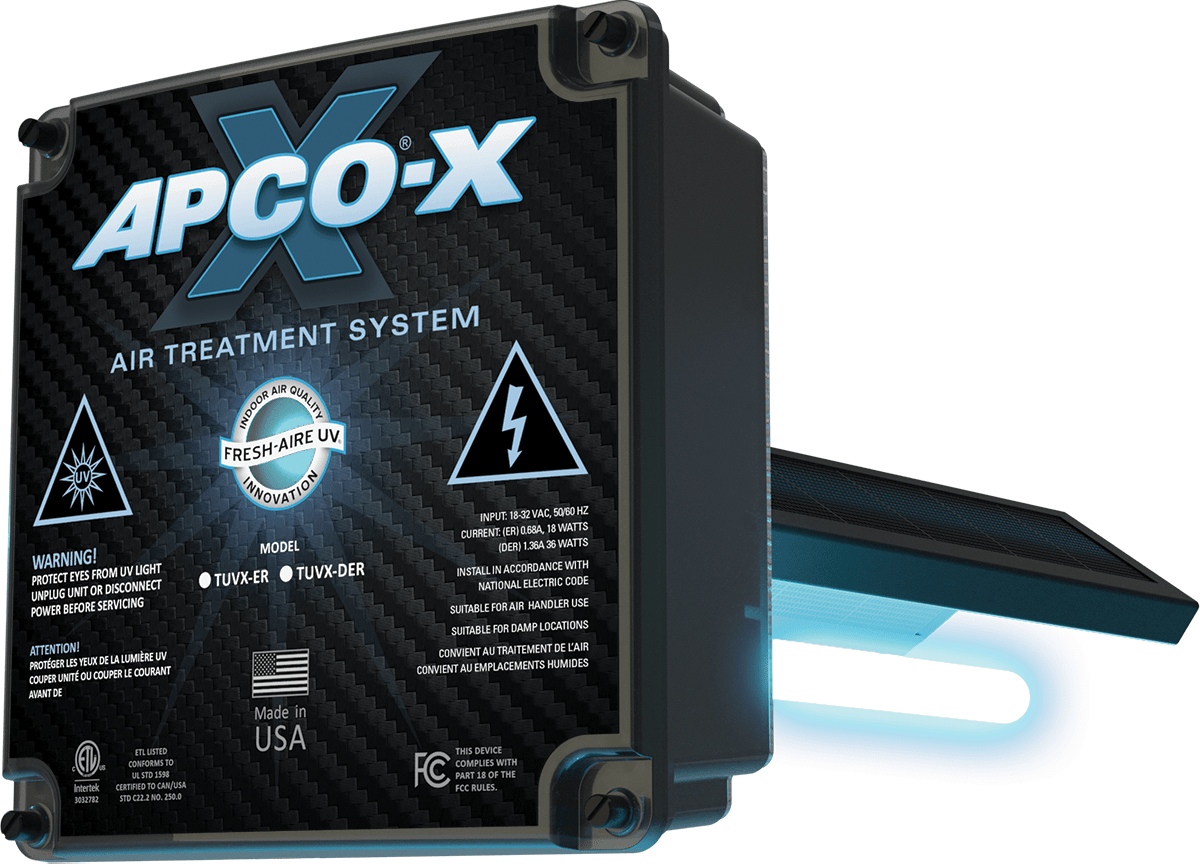 APCO-X® Fresh-Aire UV
APCO® is a whole-house air purifier that uses activated carbon and germ-killing UV-C light to remove odors, chemicals, and biological contaminants for the lifetime of your air system. APCO® also extends the life of the air system by keeping it cleaner.
Features / Benefits
Whole-house air purification
Neutralizes odors & toxic VOCs
Kills viruses, mold, & bacteria
Improves indoor air quality
Inhibits HVAC mold growth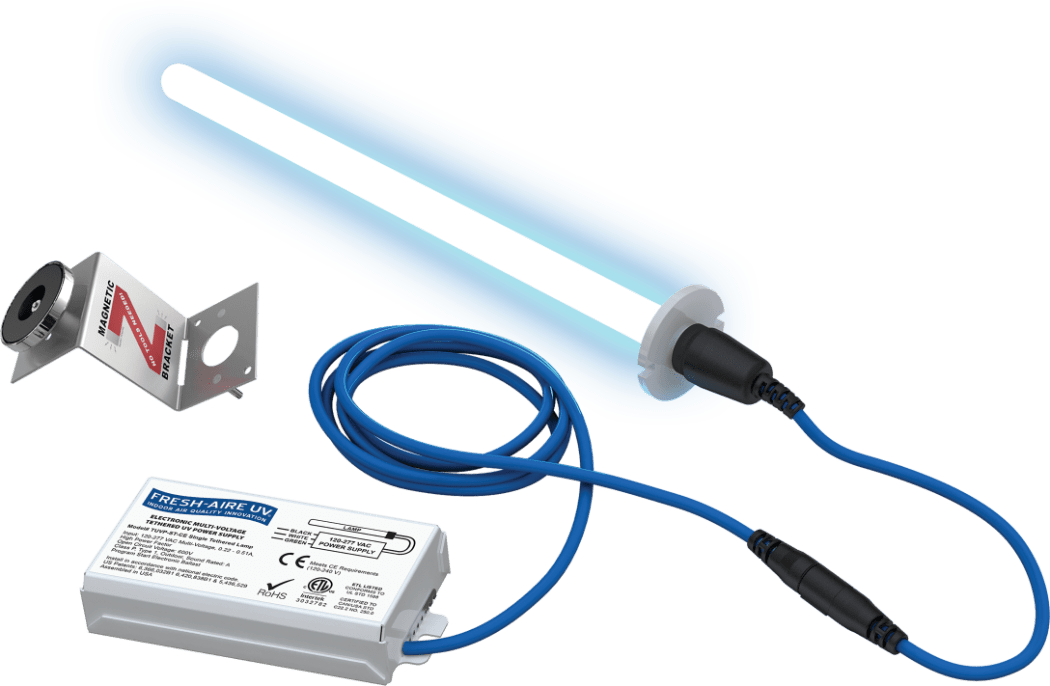 APCO Blue-Light UV
The simple and complete choice for germicidal UV light for HVAC applications. Powerful UV-C light kills germs continuously in the air and on surfaces inside the air system. The most popular Germicidal UV Light system in the world because of its reliability, ease of installation, innovative features, and quality components.
Features / Benefits
Sterilizes airborne microbes including viruses, bacteria, mold
Improves indoor air quality
Inhibits HVAC mold growth
Inhibits mold growth on coils and HVAC system interior
Saves energy/reduces maintenance costs
Lifetime warranty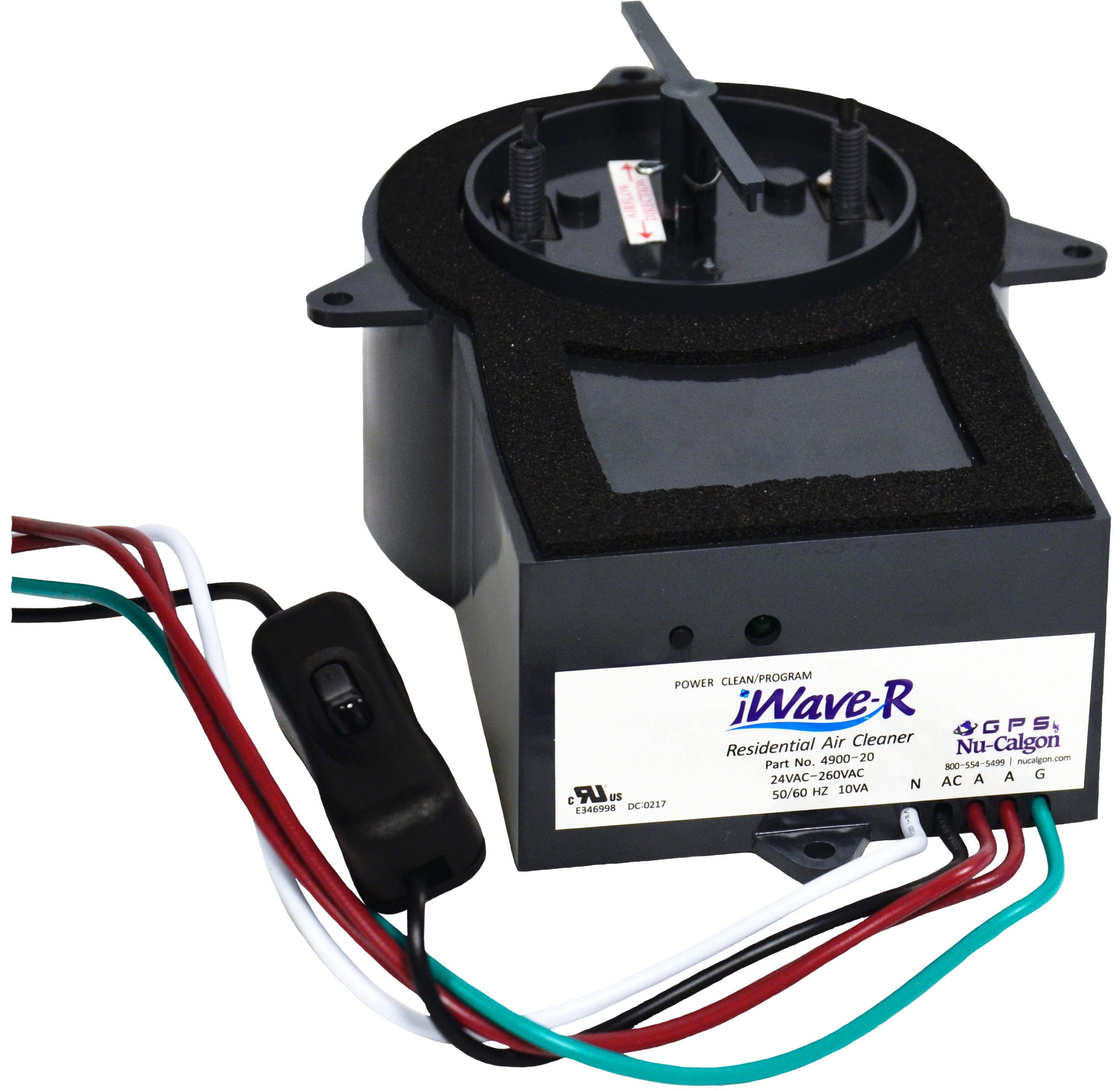 iWave-R
iWave-R treats the air in any brand of residential duct air conditioning systems up to 6 tons (2400 CFM) in size with no maintenance and no replacement parts. Designed for universal mounting, the iWave-R typically installs inside or outside of duct, or it attaches magnetically near the indoor fan in the air handler. iWave-R always works at peak performance, producing over 160 million ions/cc per polarity (320 million total ions/cc), more than any other ionizer product on the market. Its patented self-cleaning design includes a programmable cleaning cycle that can clean the emitter brushes every 1, 3, 5 or 10 days. The iWave-R is factory set to clean every third day, which is adequate for a typical installation.
Features / Benefits
Patented self-cleaning design ensures ongoing peak performance
Needle point bi-polar ionization actively treats air in the living space
For duct systems up to 6 tons (2400 CFM)
Universal voltage input – 24VAC to 240VAC!
Universal mounting with magnets
Flexible design with no replacement parts
Kills mold, bacteria and viruses
Reduces allergens, odors, smoke, static electricity and other airborne particles
Keeps coil cleaner
Programmable cleaning cycle
Alarm contact option for secondary notification
UL and cUL approved
Three-year warranty*